Personal injuries occur in various ways every day throughout California. If you recently sustained any type of physical injury and/or economic loss due to another party's actions in Huntington Beach or the surrounding area, you need trustworthy legal counsel to guide you through a civil claim and hold them accountable. A properly crafted personal injury suit could potentially help you recover the total economic losses you suffered, as well as suitable compensation for your pain and suffering.
Legal Counsel You Can Trust for Huntington Beach Personal Injury Claims
Kenneth M. Sigelman & Associates has an experienced team of attorneys with years of successful personal injury claims behind us. Our firm is committed to providing completely client-focused legal counsel and developing unique solutions tailored to the individual client's needs. There are no one-size-fits-all remedies for all personal injury cases, and every client has a unique story that we learn. Our goal in every personal injury case we accept is to maximize the compensation our client obtains in the shortest time possible.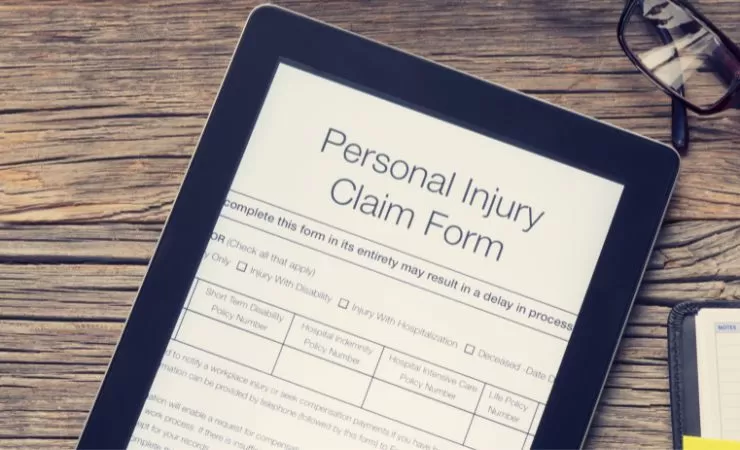 The Basics of a Personal Injury Claim
California upholds several important legal statutes pertaining to personal injuries. As a result, the average person faces a very difficult series of civil court proceedings they are unlikely to navigate successfully on their own. Hiring a Huntington Beach personal injury attorney dramatically improves their chances of recovering as fully as the law allows, and their legal team can potentially help them secure far more compensation than they initially expected.
There are a few prerequisites a claim must meet for the claimant to proceed with their legal action. First, actual harm must have occurred in the situation in question, meaning the defendant's actions must have caused a tangible loss for the plaintiff. Some personal injury cases revolve around physical injuries and illness and their associated economic impact, while others apply solely to financial losses or emotional distress.
Second, the harm in question must have been the direct result of the defendant's actions. Most personal injury claims filed are generated by acts of negligence, or failure to exercise reasonable care in specific situations. If this applies to your case, you must be prepared to prove who caused your injury, how they caused it, and that they failed to uphold a specific duty of care in causing the injury. Finally, the plaintiff must prove the full extent of the harm done by the defendant's negligence, and they must also prove their claimed damages did not result from some other cause.
It is also possible for a personal injury claim to arise from an act of intentional misconduct or criminal action. In such a case, the victim can still proceed with their civil claim, and the evidence and testimony they will require to prove liability for their damages may be more accessible than they initially expected. However, the state will likely open a criminal case against the defendant. If this applies to your case, your Huntington Beach personal injury attorney will advise you as to how the state's criminal case could impact your civil court proceedings.
Commonly Reported Causes of Personal Injuries
The team at Kenneth M. Sigelman & Associates has extensive professional experience handling all types of personal injury claims, including:
Vehicle crash cases. If a negligent driver injured you on the road, your recovery would probably begin with a claim on their insurance policy. We can assist you with the insurance claim, and if the settlement you receive from their insurer does not cover your losses fully, we can proceed with filing a personal injury suit on your behalf.
Dog bite cases. The state uses a strict liability rule in dog attacks, meaning that when a dog injures someone, its owner is fully responsible for the resulting damages, regardless of whether the dog has a history of previous attacks. The only requirements for strict liability to apply are the lawful presence of the victim at the location of the attack, and the victim must not have provoked the dog in any way.
Premises liability cases. If you slipped and fell, resulting in injuries, or had a similar mishap on private property belonging to someone else, you could have sufficient grounds to start a civil action against the owner of the property. All private property owners in the state must ensure their properties are free of foreseeable safety hazards that could harm guests, customers, and other visitors with the owner's permission to enter the property. Note that the premises liability rules do not protect intruders or trespassers, and these individuals cannot file premises liability suits for injuries they suffered when they did not have permission to enter the properties where their injuries occurred.
Medical malpractice. Thousands of residents trust their healthcare providers to ensure safe and effective treatment for illnesses and injuries, but medical professional negligence is a leading cause of accidental injuries and deaths throughout the country each year. If you suffered injuries from medical negligence of any kind, you need a personal injury attorney in the Huntington Beach area who has solid experience handling this type of case. Attorney Sigelman holds both an MD and a JD, positioning our team to provide a higher level of medical malpractice representation than you could expect from most other firms in the area.
Catastrophic injuries. Many personal injury victims recover fully from their injuries, but some are not so fortunate. Catastrophic injuries are personal injuries resulting in permanent disability or any other form of permanent harm. If your personal injury left you without the ability to work and/or live independently in the future, and if you face a host of long-term medical complications because of the defendant's actions, you need a personal injury attorney with the skill and experience necessary to guide you through your case toward the best possible recovery from your losses.
Whatever type of personal injury you or your loved one experienced, Kenneth M. Sigelman & Associates will provide compassionate legal counsel through all phases of your case. We learn as much as possible about every client's unique needs and concerns, often helping them reach much better results than they initially expected. Rest assured that when you choose our firm to represent your personal injury case, we will do everything we can to maximize the results of all your recovery efforts.
Compensation for Your Huntington Beach Personal Injury Damages
California law is relatively generous to victims of personal injuries, imposing very few restrictions in terms of the damages they can claim and the amount of compensation they can seek for those damages. Most plaintiffs qualify to claim both economic and non-economic damages. Economic damages are easier to understand and easier to prove with the right documentation. These are the direct financial impacts of a defendant's actions and may include medical expenses, lost income, and property damage.
If you suffered an illness or physical injury because of the defendant's actions, you could hold them accountable for any and all medical treatment you will require to achieve maximum medical improvement. This includes immediate hospital bills and other treatment costs, as well as any costs associated with necessary ongoing care, such as physical therapy, occupational therapy, and other forms of rehabilitation. Similarly, if the defendant forced you to miss work while you recover, they are liable for your lost wages during this time, and you also have the right to hold them accountable for lost earning potential if you cannot go back to your job due to the severity of the harm they've done to you.
Pain and suffering are more subjective, and many people wonder how to assign a monetary value to intangible losses like physical pain and emotional distress. Your Huntington Beach personal injury attorney will help you assess a reasonable amount based on the scope and severity of your damages. For example, if you are expected to make a full recovery, your attorney may aim for a per diem resolution that will award compensation each day of your recovery. Alternatively, if your injury was severe enough to cause lasting damage, they are more likely to seek a large lump sum, calculated by multiplying your total economic damages by a factor of one to five to reflect the severity of your condition.
Other variables can also influence your case award one way or the other. If the defendant caused your injury through an illegal act, they could face restitution as part of sentencing in criminal court and/or punitive damages awarded by the judge overseeing your civil case. If you bear any partial fault for causing your personal injury, this will diminish your recovery under the state's pure comparative negligence law. For example, if you are found 10% at fault, you lose 10% of your case award, and state law upholds that a plaintiff may still recover compensation for their damages regardless of their fault percentage.
Personal Injury Lawyer FAQs
Q: What Amount Do Personal Injury Attorneys Take?
A: When your attorney accepts your case on a contingency basis, this means their fee is contingent upon their ability to win your case. If your attorney cannot secure a settlement for your personal injury, you pay nothing. However, when they do win, the contingency fee is a part of the case award. Most Huntington Beach personal injury attorneys will take 25% to 40% of the client's award, depending on the complexity and total claim value.
Q: Will I Obtain a Larger Settlement With a Huntington Beach Personal Injury Attorney?
A: Hiring the right attorney can make a tremendous impact on the final recovery you obtain from the defendant who injured you. While you may be able to accurately assess immediately noticeable damages like property losses, medical expenses, and lost time from work, you will need an attorney's assistance to accurately calculate the long-term impact of your personal injury. Even after you account for the attorney's fee, they are likely to secure far more compensation on your behalf than you could have obtained on your own.
Q: How Long Does it Take to Settle Personal Injury Cases in California?
A: The time required to complete a personal injury case depends on several factors. If the defendant accepts responsibility for the injury and agrees to attend settlement negotiations, it benefits all parties involved to settle the case as quickly as possible. Settlement may only take a few weeks as long as both parties are willing to compromise. The severity of the plaintiff's damages can also extend the time required to complete their case. If the defendant refuses liability and demands a trial, litigation could take several months to conclude.
Q: How Much Is My Personal Injury Claim Worth?
A: The exact value of any personal injury case depends on multiple factors, and every case is unique. For an accurate estimate of your personal injury claim's potential value, it is vital to consult an experienced attorney as soon as possible once you have decided to pursue legal recourse. When you account for immediate and long-term damage as well as pain and suffering, you could be surprised by the total value of compensation you could secure if you win your case.
Q: Is It Worth Filing Personal Injury Claims in Huntington Beach?
A: Many people who experience personal injuries do not pursue legal action against the parties who injured them due to the misconception that their legal fees would cost more than the total value of damages they could receive if they win. When you have an experienced Huntington Beach personal injury attorney representing you, you have a far better chance of maximizing your recovery. In addition, the right attorney could reveal channels of recovery you may have overlooked, and they can streamline your case proceedings substantially.
Kenneth M. Sigelman & Associates offers compassionate, responsive, and meticulous legal representation in all types of personal injury claims. Our firm's experience and resources enable us to address all manner of civil suits, and we are committed to helping every client recover as fully as state law allows. If it is time to explore your options for legal recourse in response to a personal injury someone else caused, contact us now to set up a free consult with a Huntington Beach personal injury attorney.
Huntington Beach Practice
Areas
Reach Out to Our Firm
The right attorney can have a tremendous positive impact on the outcome of your impending birth injury claim in Huntington Beach. Kenneth M. Sigelman & Associates offers a unique level of professional attention to your case that you cannot find anywhere else, and the sooner you consult our firm, the sooner we can put our resources and experience to work for you. Contact us today to schedule your free consultation with a Huntington Beach birth injury attorney.
SCHEDULE FOR


Free Consultation
Law is a complicated matter. It can cause you a big problem. Let Us help you!