Active-duty members of the military and veterans typically have easy access to medical care when they need it as one of the benefits of their service. Every US military installation in the world provides medical care to active-duty service members, and the Department of Veterans Affairs (VA) has medical offices and hospitals throughout the country. Unfortunately, many service members have historically felt very restricted regarding what they can expect from military medical services. Until recently, they had no means of legal recourse if they experienced injuries from medical malpractice.
President Donald J. Trump signed into law the National Defense Authorization Act in December 2019. It allows active-duty military personnel and their families to file medical malpractice claims for injuries or deaths related to the medical negligence of military medical providers. To date, active-duty members of the military were barred from filing such legal claims (under the Feres Doctrine).
Government Liability for Medical Malpractice
The new law gives military members significant legal rights previously withheld from them; however, the new legislation still comes with substantial limitations. For example, a military member may not file a medical malpractice claim for any medical injuries in a combat zone and military members are still not allowed to sue for medical malpractice in a federal court. All military medical malpractice claims must be administratively adjudicated.
All claims under $100,000 would be paid directly to the active-duty military member or their families if the military member died as a result of medical malpractice. If the claim is more than $100,000, the Treasury Department will independently review it.
While the legal rights granted by this law enable military members to seek legal recourse for injuries from medical negligence, navigating the legal mechanics required for these claims can be incredibly challenging. Instead of trying to manage the legal red tape your military medical malpractice claim entails, have an experienced attorney handle your case on your behalf. The team at Kenneth M. Sigelman & Associates has carefully reviewed the National Defense Authorization Act as it pertains to military medical malpractice claims, and we are prepared to represent you in your case.
Building a Strong Military Medical Malpractice Case
In some cases, military medical malpractice cases are even more challenging than medical malpractice cases against private medical practitioners. The legislation is new, and therefore, the law is ever-evolving and legally-challenging. Ultimately, a victim must prove that they suffered injuries as a direct result of the military medical professional acting with negligence. Our legal team is uniquely qualified to handle military medical malpractice cases and consists not only of experienced attorneys but also licensed physicians who have a deep understanding of medicine and can build a strong military medical malpractice case on your behalf.
Every medical malpractice claim filed in the US revolves around the standard of care for the patient's situation. The "standard of care" refers to the level of treatment a patient's condition requires. All medical providers, both military and civilian, are required to use a differential diagnosis process to accurately assess their patient's condition, and they must use approved effective treatments. Suppose a doctor has reason to believe the standard treatments usually accepted for their patient's condition are unsuitable for any reason. In that case, they must have reasonable justification to step outside the standard of care. If they do, they must do so very carefully and only with the patient's fully informed consent.
Deadline to File a Claim
If you are a victim of military medical malpractice, you have two years from the date of your injury to file a claim to receive compensation for your losses and damages. However, as this is a new law, the legislation also allows any victim who had injuries as far back as 2017 to file a claim to receive justice.
Navigating any new law that applies retroactively is typically difficult. Your military medical malpractice claim is likely to entail strict procedural requirements that you must accurately navigate to succeed with your claim. The two-year statute of limitations may seem generous, but it is crucial to start working on your case as soon as possible with the help of a San Diego military medical malpractice attorney.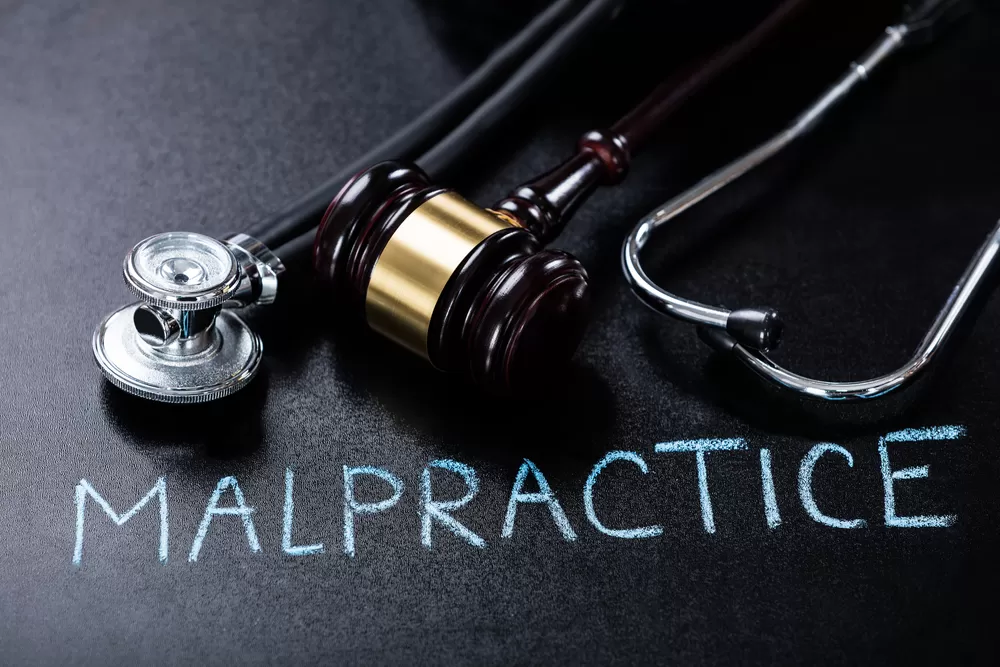 FAQs
Q: What Is an Example of Medical Malpractice?
A: Medical malpractice occurs when a medical professional fails to meet the standard of care for a patient or causes injury due to incompetent or incorrectly performed treatment. One of the most commonly reported examples of medical malpractice is a diagnostic error. Failure to accurately diagnose a patient or diagnose them in a timely fashion can cause their condition to worsen. It's also possible for misdiagnosis to lead to improper treatment that ultimately harms the patient.
Q: What Are the Four Elements of Medical Malpractice?
A: The four elements of medical malpractice include:
Duty of care. This is the responsibility the medical professional owes to their patient.
Dereliction of duty. This element applies to the mistake or improper conduct of the medical professional in question.
Damages. The plaintiff only has a claim if they suffered measurable harm from the medical provider's dereliction of duty.
Direct causation. The plaintiff must prove their claimed damages are the direct results of the defendant's dereliction of duty.
Q: What Percentage of Medical Malpractice Lawsuits Are Won?
A: The likelihood of winning a medical malpractice case hinges on the strength of the plaintiff's evidence. With weak evidence, a plaintiff may have only a 20% chance of winning or about 30% in "toss-up" cases. However, when a plaintiff has strong evidence, the chances of winning their case increase significantly, typically to more than 50%. Your military medical malpractice lawyer can help you determine the strength of your evidence and the likelihood of success with your claim.
Q: Can You Sue the Military for Medical Malpractice?
A: Filing a medical malpractice claim against a military doctor is technically a lawsuit, but the process will unfold very differently from a privately filed medical malpractice claim. You should consult with a San Diego military medical malpractice attorney as soon as possible to learn more about how your claim is likely to unfold.
Q: How Do I File a Medical Malpractice Claim Against the Military?
A: Military medical malpractice claims now allowed by the National Defense Authorization Act of 2019 must be administratively adjudicated. Each branch of military service has a unique process for handling military medical malpractice claims. For example, members of the Army would file their claims with their nearest Judge Advocate General Office, and members of the Air Force file claims through the nearest Office of the Staff Judge Advocate.
Contact an Experienced Medical Malpractice Attorney
This new legislation is significant as it clears the way for justice for military members who have been victims of negligent medical care. There are few practicing medical malpractice lawyers who are also medical doctors. Ken Sigelman, J.D., M.D., is a physician who is licensed to practice law in California and Florida and before the United States Supreme Court. For more than 20 years, Dr. Sigelman, an award-winning trial lawyer, has had an exceptional record of verdicts, settlements and arbitration awards. If you suffered any injuries as a result of military medical negligence, contact our experienced and compassionate attorneys at 866-971-8956 or online today for a free consultation.
what we do
Meet Our Attorneys
Ken Sigelman J.D., M.D. and his fellow attorneys at Kenneth M. Sigelman and Associates are medical malpractice experts, and bring that knowledge to cases involving the Federal Tort Claims Act to help you get the compensation you need!
KENNETH M. SIGELMAN
LAWYER
SCHEDULE FOR


Free Consultation
Law is a complicated matter. It can cause you a big problem. Let Us help you!