Award Winning Trial Lawyer
Ken Sigelman J.D, M.D has won numerous awards as a trial lawyer and has established himself among peers and clients alike as a highly-skilled litigator who has decades of experience winning cases for his clients.
Our Story & Mission
Kenneth M. Sigelman & Associates' story spans 70+ years of combined experience, includes the knowledge of a Lawyer-MD, and is rich with scores of client successes in Medical Malpractice and Serious Injury.
Compassionate Counsel
Having seen serious personal injury from the other side of the coin as a medical doctor, Ken Sigelman J.D., M.D has an empathy few lawyers possess. The firm's clients are far more to it than just cases.

About Ken Sigelman J.D., M.D.
Lawyer & MD:
Uniquely Qualified to Win Cases
Ken Sigelman J.D., M.D., an expert medical malpractice and serious injury lawyer in California, has more than 20 years experience litigating serious personal injury, medical malpractice, and wrongful death cases before juries on behalf of his clients. He is a medical doctor and has an intimate understanding of the field of medicine that only a small handful of practicing lawyers possess. This medical background allows him to fight for you with a foundation of medical knowledge and legal clout that few personal injury and medical malpractice lawyers in San Diego or California can match. If you have been a victim of a personal injury or medical malpractice, it takes a personal injury lawyer with an understanding of California law, knowledge, experience, and commitment to achieve justice and obtain fair compensation.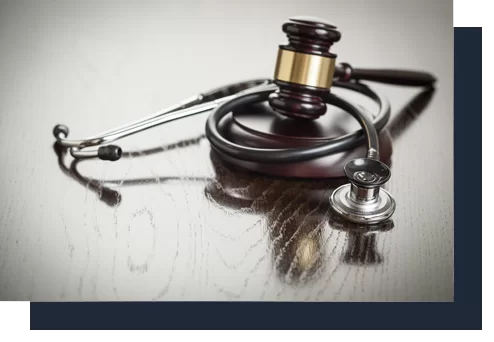 San Diego Medical Malpractice & Serious Personal Injury Lawyers
There are few practicing attorneys that are also medical doctors. Ken Sigelman J.D., M.D. brings a thorough understanding of medical malpractice claims not only as an attorney, but also as a licensed medical doctor. With an exceptional record of verdicts, settlement, and arbitrations awards, Ken has handled cases in California, Florida, and before the United States Supreme Court.
Reach Out to Our Firm
The right attorney can have a tremendous positive impact on the outcome of your impending birth injury claim in Huntington Beach. Kenneth M. Sigelman & Associates offers a unique level of professional attention to your case that you cannot find anywhere else, and the sooner you consult our firm, the sooner we can put our resources and experience to work for you. Contact us today to schedule your free consultation with a Huntington Beach birth injury attorney.
$30.9 Million
Jury Verdict
Uterine rupture during childbirth, resulting in severe brain injury to baby.
$16.3 Million
Jury Verdict
Negligent postoperative monitoring, resulting in permanent brain injury.
$13.1 Million
Jury Verdict
Failure to support blood pressure while giving general anesthesia resulting in permanent brain injury.
$12.5 Million
Settlement After 6-Week Trial
Uterine rupture during childbirth, resulting in severe brain injury to baby.
$11.7 Million
Settlement During Jury Selection
Negligent failure to diagnose and treat spinal epidural abscess, resulting in quadriplegia.
"We went to Ken after firing two lawyers before. The two prior were too cowardly to handle our case. Ken showed tenacity. I am very thankful for finding him. He did justice for us. I would highly recommend him to everyone. This is one lawyer that doesn't mess around and we could tell he had respect out there. Thank you Ken. We will always be indebted to you."
Randall G.
Schedule a

Free Consultation
Reach out to us today for your complimentary consultation.